Smart contract security service for Ethereum
MythX™ by ConsenSys Software Inc™ is the premier security analysis service for Ethereum smart contracts. Our mission is to ensure development teams avoid costly errors and make Ethereum a more secure and trustworthy platform.
Get Started
Brought to you by
Integrated with developer tools
Generate detailed analysis reports
Your MythX dashboard contains a full history of your smart contract analyses.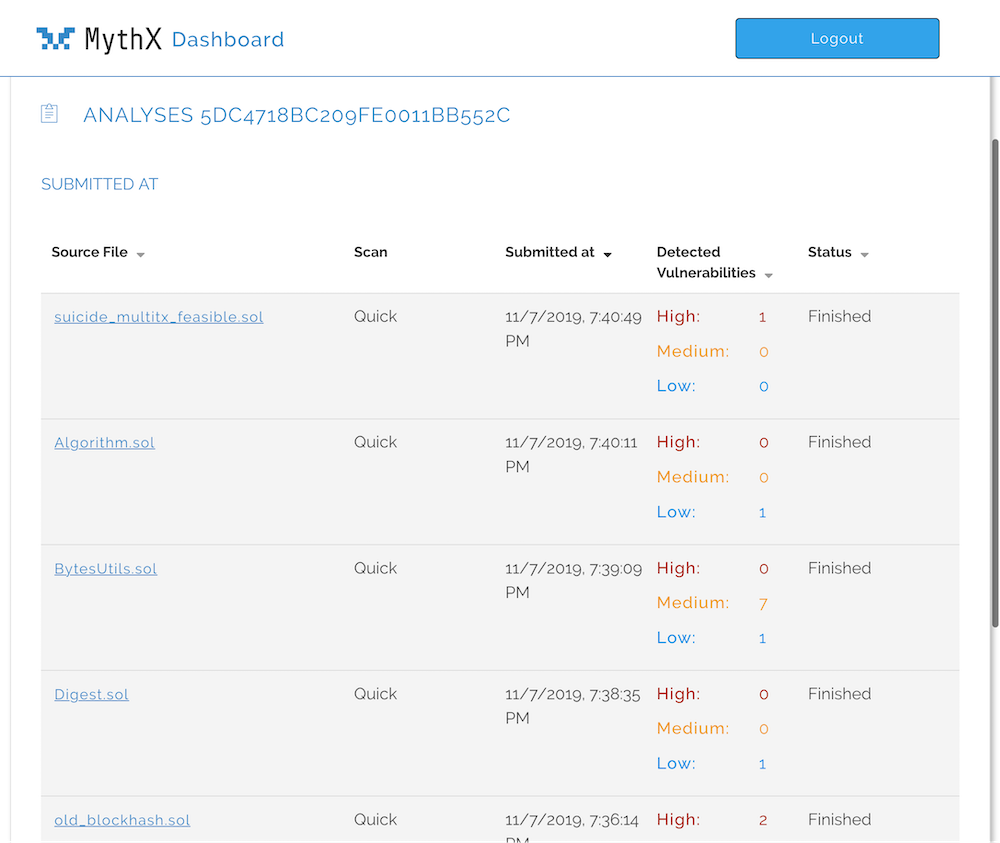 Complete with a summary of all the issues, including the source lines where they can be found.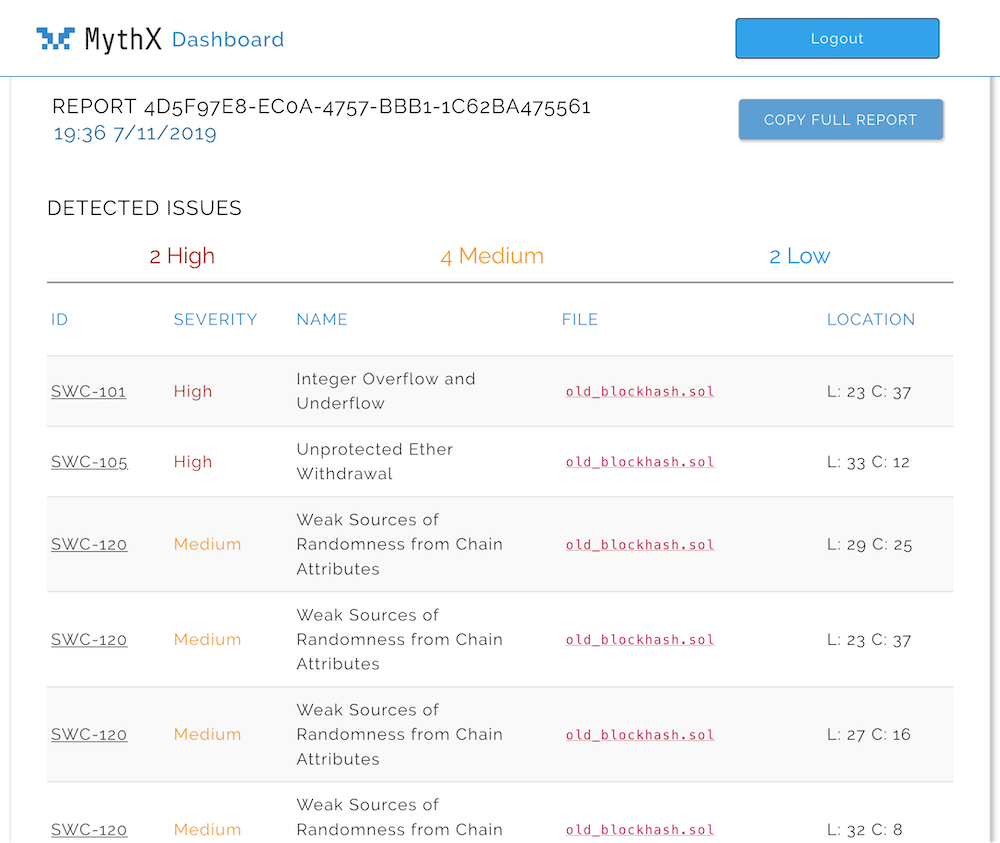 See the vulnerabilities directly in your source code, together with the steps to reproduce them.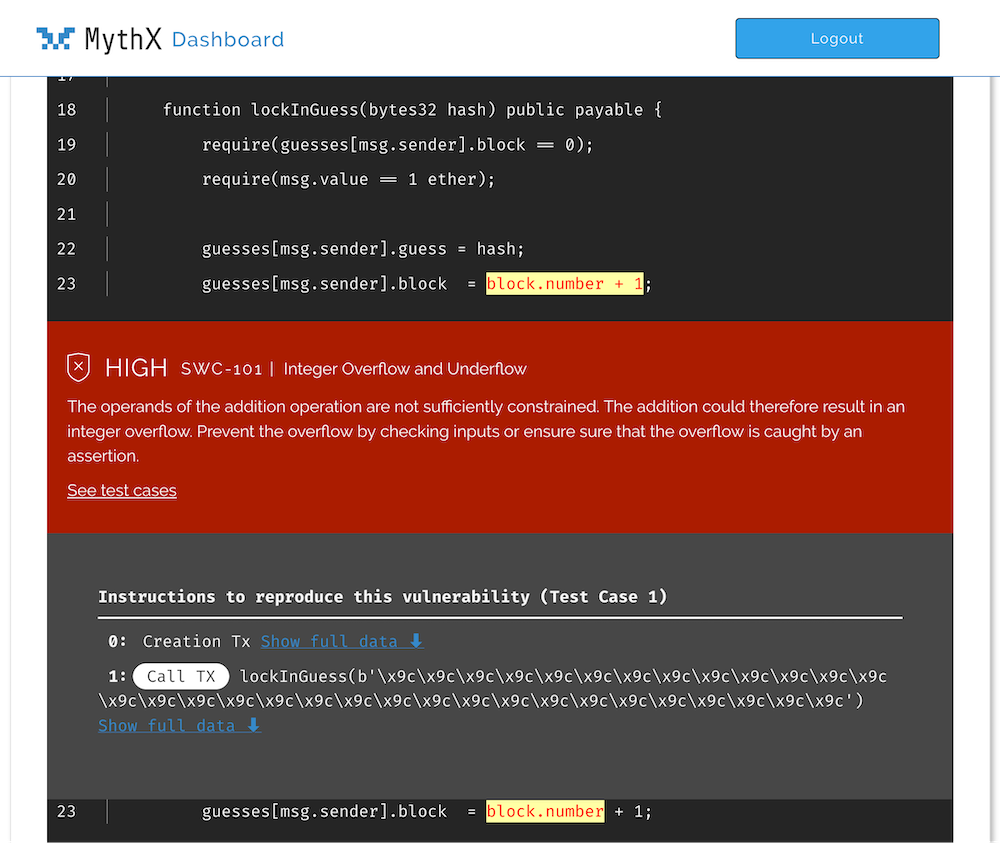 What our Customers Say
From the beginning the ConsenSys Diligence team made a great effort to contribute to the security of the Aave Protocol, providing knowledge that helped us grow our awareness and security-focused culture. Their technology will be extremely helpful to move Aave forward. Their MythX technology was used in this project to verify the correctness of the Aave smart contract system
Working with the MythX team solidified our perspective on the effectiveness of fuzz testing, and strengthened the trust in the audit report ConsenSys Diligence led on our v3.0 release.
See our current coverage
The SWC Registry is a community catalog of known smart contract vulnerabilities with detailed descriptions, code samples, and remediations. MythX uses the SWC Registry as its database when scanning smart contracts for security issues.
Powerful
Industry-leading analysis techniques that accurately detect various security issues.
Scalable
Scalable and performant security-as-a-service that runs multiple analysis processes in parallel.
Integrated
Robust API that enables integration with tools and security products that smart contract developers rely on.
Stay protected as the
smart contract security
landscape evolves
With MythX, you get increased scalability and performance, continual improvements to our security analysis engines, and higher vulnerability detection than locally-run security tools.
Take control of your smart contract security today
Get Started